There is no need to introduce Andy's profile. His Instagram profile appears to say it all at first sight. Andy is a highly effective resource for men's fitness.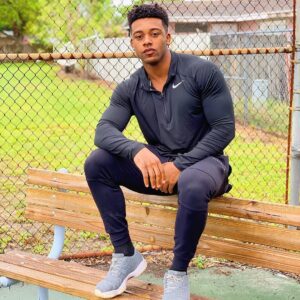 His visual style captures everything, from home workouts to gym training, from his "go-to bicep workouts" and "best pre-workout" to poolside exercises.
Post after post, muscles and exercises. Andy's stylish photos are distinctive and a magnificent depiction of male fitness.
"Perfect body and beautiful smile" and "looking solid man" are how his supporters describe him. We are totally in agreement.
But Andy is undoubtedly all of that and more. A fitness enthusiast only has to see his inspiring captions, such as "crush goals this week," on their page to be motivated.
You can vote for Andy Anneville in the Internet Famous Member Poll.